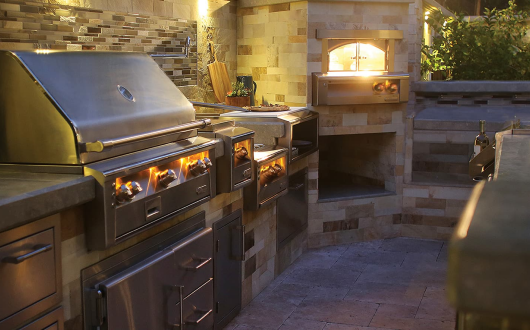 What sets gas grills apart from the other fuels? Gas grills provide instant heat as opposed to pellets or charcoal that take longer to ignite and reach desired temperatures. The cleanup is also quicker compared to charcoal and or pellet grills. There are no ashes to dispose of, and the removable drip trays make grease management a breeze.
Click below to get your order started today!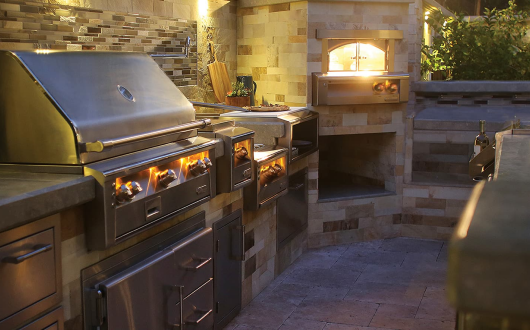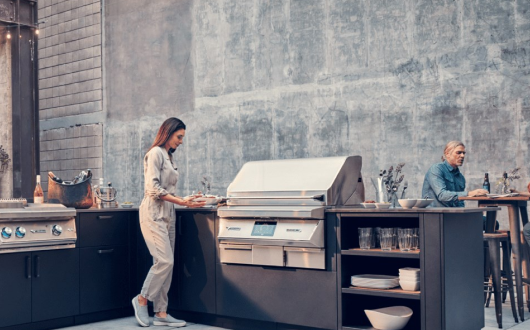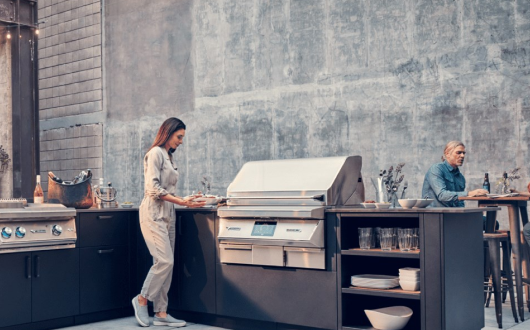 Pellet grills are well-liked amongst those who enjoy a smokey flavor enhanced by the type of pellet they use in their grill. They are also known to maintain a low, steady temperature for hours without the need to make any adjustments.
This is the kind of precision, and the variation of flavor you would want when it comes to slow-smoking ribs, brisket, or pulled pork without burning or drying out the food.
Click below to get your order started today!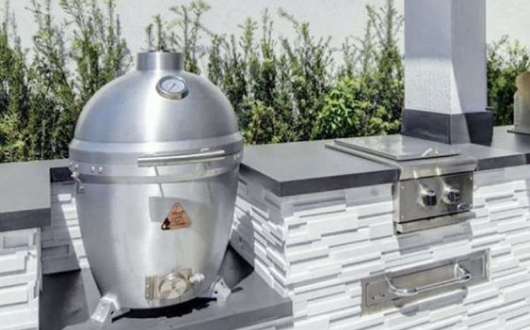 Kamados are egg shaped outdoor grills fueled by hardwood lump charcoal. The domed cookers are a wonderful and visually unique alternative to the metal charcoal and gas grills due to their shape. Additionally the added flavor and juiciness this style of cooking gives your food is unmatched.
These incredible cookers can roast, bake, braise, broil, grill, and smoke while radiating a steady heat to create stable temperatures throughout the grill's cooking chamber. Ultimately, that means your food will cook evenly without needing an excessive amount of attention while it cooks.
Click below to get your order started today!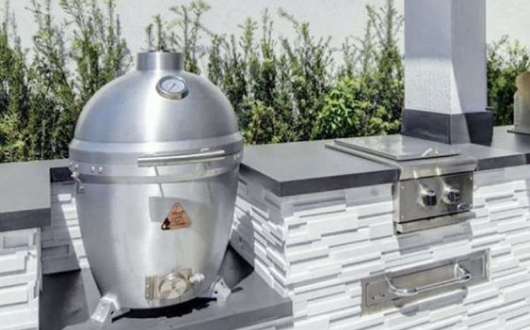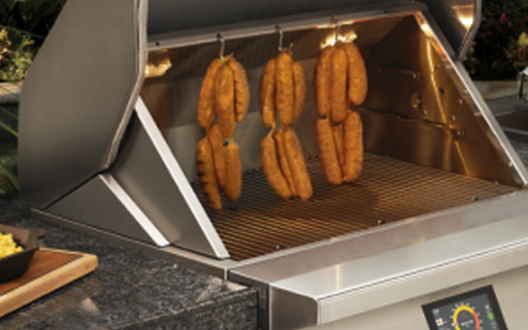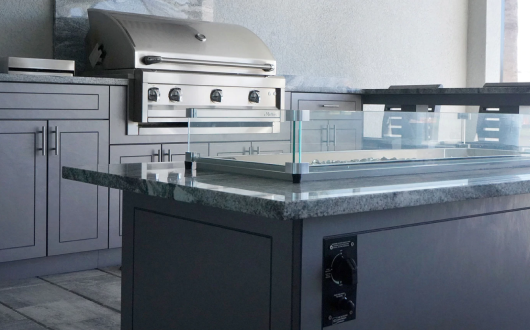 Get your all-in-one kitchen island that has a built-in BBQ station, or build your own with one of our kits.
Click below to get your order started today!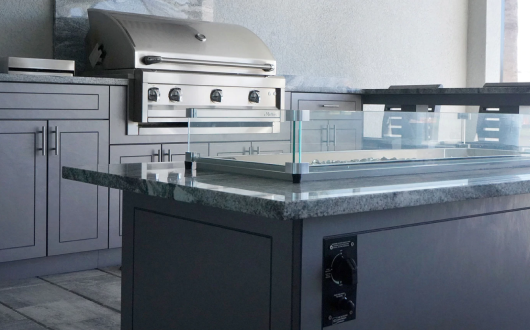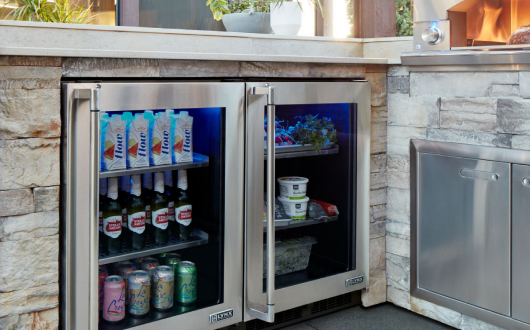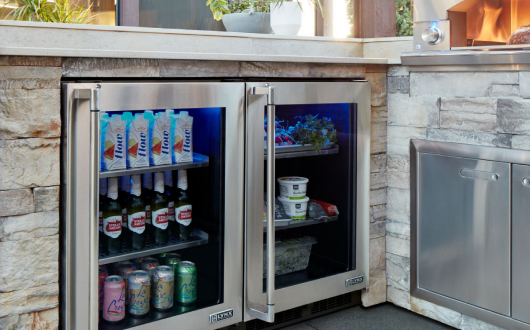 Your outdoor kitchen is not complete without the storage you need to be organized and keep your food fresh. 
Maui BBQ Grills has the doors and drawers, food warmers, prep and plating tools, refrigeration, ice makers, beverage centers, and even wine storage to complete your dream outdoor kitchen. 
Visit our showroom or click below to browse storage options.
"Best Grill I've Ever Bought"
★★★★★
"Maui Grill's was extremly helpful through the entire buying process and helped me pick out the perfect grills for my patio set up. I'm super happy with it and my wife loves it too. Thank you so much for bringing our backyard to life. If I could rate 6 stars I would!"
- John F
"My Lanai Is Beautiful Now"
★★★★★
"Great service and great grills. My lanai is now the best on the block and all my neighbors love to come over for barbeques. Completely transformed the space!"
- Kathy R
"Amazing!"
★★★★★
"Cooking burgers has never been done with so much style! I feel like I'm using the Ferrari of grills! All my buddies want one now. I'll have to send em your way!"
- Will H